Keep distance and why – VENTILATION AND AIR CONDITIONING DURING THE CORONAVIRUS (COVID-19) PANDEMIC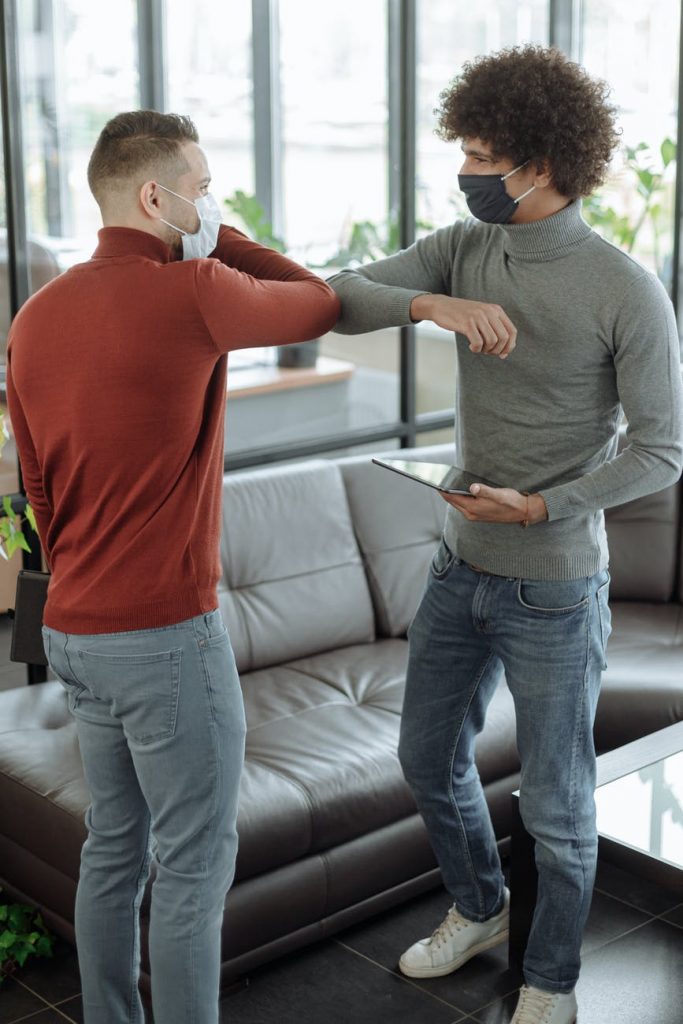 You should keep distance and maximising the fresh air in a space,and this can be done by:
using natural ventilation relying on passive air flow through windows, doors and air vents that can be fully/partially opened
mechanical ventilation such as fans and ducts to bring in fresh air from outside, or a combination of natural and mechanical ventilation.
Why ventilation is important?
Adequate ventilation reduces the virus in the air. It helps to reduce the risk from aerosol transmission, when someone breathes in small particles (aerosols) in the air after a person with the virus has been in the same enclosed indoor environment.
The risk is greater in areas that are poorly ventilated.
Ventilation reduces the aerosol risk but has minimal impact on:
droplet transmission (where people are within 2 metres of each other),
contact transmission (touching surfaces).
You can reduce the risk of aerosol transmission by:
making sure infected workers (or any visitors with coronavirus symptoms) do not come into the workplace
providing adequate ventilation with fresh air
limiting the number of people in a closed environment area/s
thinking about activities that increase deeper breathing (i.e. including singing, physical exertion, shouting etc.)
workers spending less time in occupied areas.
See other good practices relating to Covid-19 safety measures Here.
Source: https://www.hse.gov.uk/coronavirus/equipment-and-machinery/air-conditioning-and-ventilation/assesssment-of-fresh-air.htm
New short film released by the government shows how coronavirus lingers in enclosed spaces, and how to keep your home ventilated.
Research shows that being in a room with fresh air can reduce the risk of infection from particles by over 70%
The film is part of the 'Hands. Face. Space' campaign which urges public to adopt simple health behaviours to help reduce the risk of the virus spreading